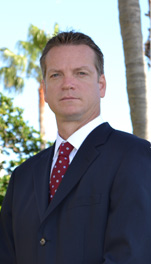 A native South Floridian, Bryan Raymond was born and raised in Palm Beach County. With his entire family Palm Beach residents since the 1940's, Bryan has seen a quaint seaside town grown into one of the largest Florida counties. Bryan has always had a special affinity for the citizens of Palm Beach County as well as those throughout the State of Florida, and has always been committed to working in service positions supporting the members of local communities. From volunteering with local community outreach programs and working as a volunteer investigator for the local Office of the Public Defender to becoming an Attorney for that same office, Bryan has always had a passion for helping others in their time of need.
A graduate of the Florida State University, Bryan developed a passion for defending those accused of criminal behavior.  From the innocent people who are victims of misidentification to those people who are subject to overzealous policing and prosecution, his interest for the law and how it can be used for and against citizens led him to the St. Thomas University School of Law in Miami. After law school, he returned to West Palm Beach where he has been dedicated to defending the rights of the criminally accused. Fortunate to travel throughout the State of Florida, he offers an unparalleled skill in criminal defense and justice.
After spending three years working for the Office of the Public Defender, Bryan moved on to become a Partner in a law firm specializing in criminal defense until ultimately opening his own Law Firm where he continues to specialize in criminal defense cases.
Defending his clients' constitutional rights before a judge, jury, and gallery of onlookers against the persistent prosecution of State Attorneys and police has been a rewarding experience for over 20+ years. He looks forward to speaking with you about your case and provide you with the defense that you deserve.