Welcome to the Law Office of Bryan Raymond
Choosing a law firm to defend you against allegations of criminal behavior can be one of the most important decisions you will ever face.  Allegations of criminal behavior can lead to an arrest, formal criminal charges, various penalties and sentencing consequences, and a lifetime criminal record accessible to anyone conducting a background check.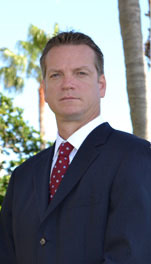 Bryan M. Raymond, P.A. is a Florida criminal defense firm committed to defending clients against allegations of criminal behavior.  Your defense will be built around your particular circumstances, taking into consideration the needs and priorities important to you. Whether you are an adult or juvenile being investigated by law enforcement, or you have already been arrested and charged with crimes, it is essential that you defend yourself immediately with the advice and protection of an experienced criminal defense attorney.  Bryan Raymond specializes in defending both juveniles and adults facing criminal prosecution.  Contact us to defend your rights, and provide the justice you deserve.
A native South Floridian, Bryan was born and raised in Palm Beach County. With his entire family Palm Beach residents since the 1940's, Bryan has seen a quaint seaside town grown into one of the largest Florida counties. Bryan has always had a special affinity for the citizens of Palm Beach County as well as those throughout the State of Florida, and has always been committed to working in service positions supporting the members of local communities. From volunteering with local community outreach programs and working as a volunteer investigator for the local Office of the Public Defender to becoming an Attorney for that same office, Bryan has always had a passion for helping others in their time of need. Read More